Wood Stove Parts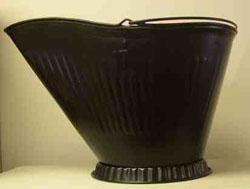 Wood stove parts are critical to consider for your home heating needs. Whether you are an expert with stoves, or a new entrant in the world of wood heating, there's a good chance that your unit will need a replacement part. Or, in some instances, the factory parts just aren't very user friendly and need an upgrade. Either way, its important to do some research on things before you're in a jam.
There are many different items that can be considered wood stove parts. Some parts include caps and dampers, chimney and stovepipes, a wood stove fan, registers, grilles, firestarters, thermometers, thermostats, and wood stove blowers. Stove parts can be an important of keeping your wood burning stove working, or they can just be extra accessories to make your life easier.
Stove parts can range in price and brands. Some should be used because they minimize fire hazards, such as a wood stove flue . Others, like stovepipes, only reduce the risk of fire when used properly. Wood stovepipes should not be fed out the window, or stuck through a wall, for example. Parts can be purely decorative, like chimney toppers and caps. They can be a great way to customize your stove and match it with your existing home decor.
Catalytic Converter- An important piece for cleaning smoke
Damper- Understand the different types of dampers and how they affect your fires.
Doors- Get tips on basic maintenance and lubrication for this critical piece.
Gasket- A common point of failure for stoves. Helps keep an airtight seal.
Glass- Find out about replacement glass and the types available.
Grate- A way to help your stove increase its draft and help contain ash and coals.
Heat Exchanger- A wood stove heat exchanger can help you get more hot air out of your heater.
Heat Shield- Protect your walls and living area with this vital piece.
Screens- A very important part for extra safety, especially with kids or pets around
Thermometer- A safe operating temperature will keep your stove efficiently heating and prolong its life.
Tools- Great ideas to help improve wood stove performance.